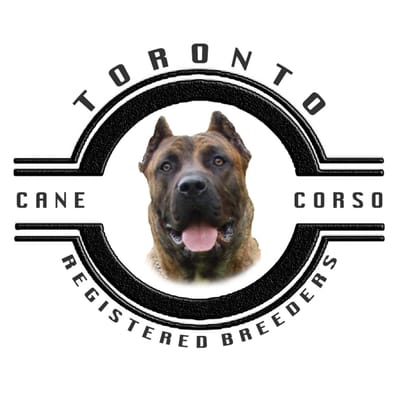 Welcome to Toronto Cane Corso. Located in Toronto, we are a small hobby breeder striving to produce the highest quality, healthy, breed standard Cane Corso puppies from the most distinguished bloodlines in this breed. At Toronto Cane Corso, we got the privilege of breeding dogs that represent the famous Cane Corso World Winner bloodlines: Junior WW 2017 Olympius Di Best Talavera (Dyrium lineage is one of the original Cane Corso old pedigree bloodline), WW 2014 Dorian Gerassi Corso and WW 2011 Gvido Sangue Magnifica.
It is our goal to make sure we provide puppies with the absolute best lineage possible for prospective owners.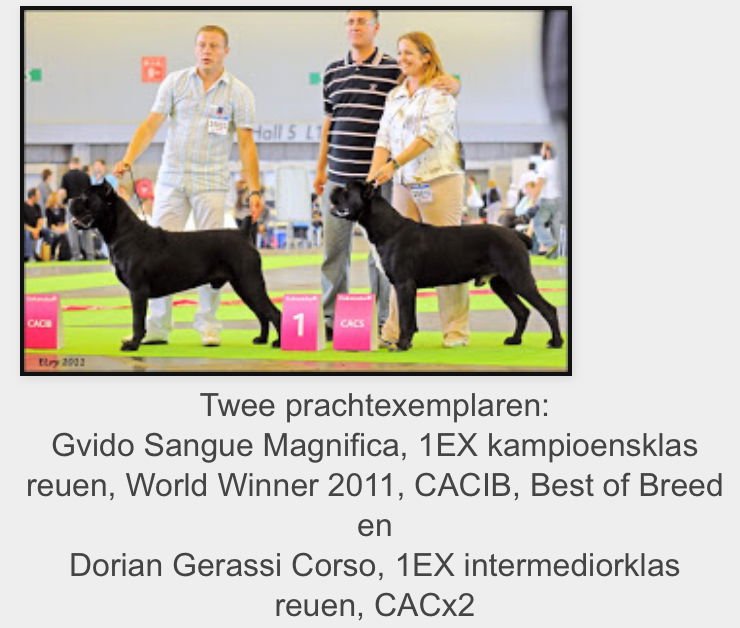 We think that the "ideal" dog is the combination of the American Corso and the European or Italian Corso. The US has the structure and bones. Europe has the head. We try to acquire all the qualities in order to produce a complete Cane Corso with good head, excellent structure, athletic and extended movement, perfect temperament and, of course, without diseases. In breeding, it is important to make the best choices. We believe continued education with this breed is a must with the intent of applying that knowledge into producing better and better dogs with each and every litter.
Toronto Cane Corso also provides additional cane corso services including studding services, co-owner breeder programs and cane corso consulting and/or mentoring services.
We are active members of the Canadian Kennel Club (CKC), the American Kennel Club (AKC), the United Kennel Club (UKC), the International Cane Corso Federation (ICCF).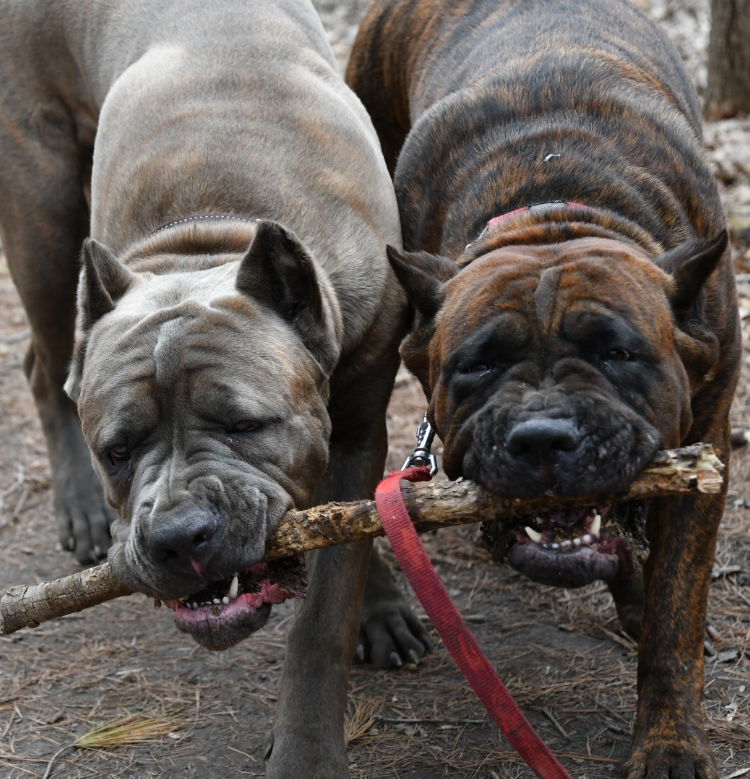 www.instagram.com/toronto_canecorso
All our pups are hand raised indoors, around family in a clean environment. Our pups are veterinarian checked, up-to-date on shots prior to placement and have two years health guarantee. We provide lifetime support and encourage our new puppy owners to never hesitate to ask questions as we love to watch our pups become intricate parts of the family! Here at Toronto Cane Corso we will do whatever it takes to help make that happen.